Oil Change Service in Lighthouse Point Florida
If you are looking for a car oil change service and inspection of your vehicle in the Lighthouse Point area, then your search stops here. Our certified and well-trained team is committed to offering you the oil changes services that will help you drive swiftly and efficiently on the road. We provide a full range of service whatever the company or model, and we ensure service and inspection following the manufacturer's instructions. Our auto services include a change of engine oil and filter as well as carrying out a safety check on your vehicle making your traveling safe and sound on the road.
Why It's Necessary to Change the Oil
Unfortunately, most of the people ignore or forget to change the oil and other parts of the vehicle on time unless it drips on to your driveway and harm the engine. This is a severe mistake which proves to be a costly one down the road. Changing the oil on time is one of the preventive maintenance measures that increase the performance and extends the life of the engine.
Optimal performance of the vehicle can be achieved by regular oil changes because it keeps the engine clean and helps it run smoothly, reduce engine wear and increases the longevity of your car. Good quality oil can reduce friction which leads to increase mileage and also enhances the engine performance.
Major Advantages of Oil Change
• Better Fuel Efficiency
• Reduce Friction and Corrosion
• Maintain Engine Temperature
• Remove Dust & Debris
• Noticeable Features within Our Shop
• Certified and Trained Technicians
• High-Quality Products
• Friendly Professional Workplace
• Follow Health and Safety Standards
Tropical Performance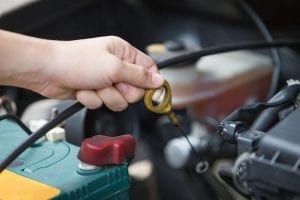 If you'd like more information on oil changes for your vehicle, set up an appointment with us to get the scheduled maintenance it deserves. We offer all our services at a competitive price and exceptional value for money. Our clients in Lighthouse Point deserve to have the utmost professional and friendly technicians working on their automobiles. We use quality oil and other products to give the highest satisfaction to our customers. If you're in the Lighthouse Point area and have any more questions, please contact us today!More Lighthouse Point Services