Customers car quality tests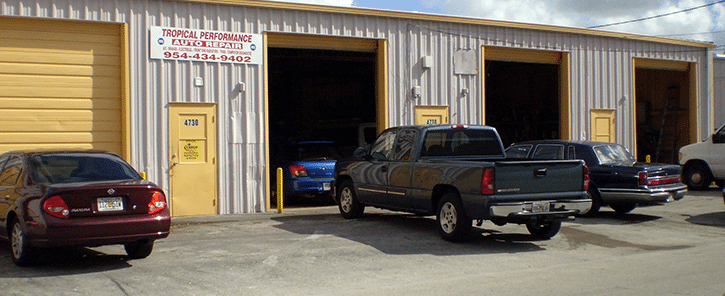 Tropical Performance is a full-service automotive repair and maintenance shop located in Davie, FL. Our high-performance auto body shop has been serving customers in the Broward County area for over 14 years and our ASE certified technicians have over 26 years of experience. Here, at Tropical Performance, we use computer diagnostic software to diagnose and repair your car, truck, SUV or high-performance vehicle properly. We perform all your mechanical needs from A/C, tune-ups, Cooling System to wheel alignments, provide complete new tire packages, tire repairs.
Our experienced technicians will inspect your car, check fluids, replace worn-out parts and let you know if a major repair is due. No job is too big or too small for us. We do it all!
In case of emergencies, we are available seven days a week. We also offer towing services.