Oil Change – Oakland Park, Florida
The engine performance of the automobile is reliant of several elements, and one of the signs is engine oil. Using the best quality of engine oil and changing it regularly is very important for the performance of the engine and longevity of your vehicle. The purpose of engine oil in the vehicle cannot be overemphasized as it is responsible for lubricating, removing dust and dirt and cooling all the internal parts of the engine. If the engine oil is changed regularly, the engine performs more efficiently.

As the vehicle is run on oil, it loses its viscosity, loss its thickness and become dirty and sludgy which contributes to internal combustion engine problems. A regular change of oil can also improve fuel efficiency; it helps to reduce fuel consumption. Most of the automobile expert suggest oil should be changed between 3000 – 5000 miles; it can prevent expensive repairs and keep your car on the road, not inside some mechanic shop.
Our Services in Oakland Park
The Benefit to Change the Oil
• Protect Against Dust and Sludge Formation.
• Anti-Wear Protection
• Oxidation, Corrosion, and Thermal Breakdown Prevention
• Reduction in fuel consumption
Oil Change Service in Oakland Park, Florida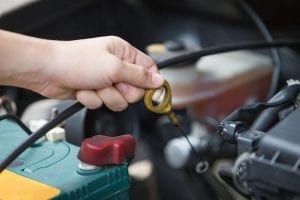 Tropical Performance offers high-quality oil change services in Oakland Park, Florida. We have well-trained and professional staff who perform oil change services without any delay and helps you to get on the road quickly. We're well aware of the latest technology and the importance of state of the art equipment and continuously investing in these factors. For this reason, you will find certified technicians, and quality and premium brands that are environment- friendly available at affordable prices.

We also provide training to our technicians, about customer dealing, choosing the right product for your vehicle and about health and safety standards in the workplace. With affordable oil prices, here we use manufacturer recommended products for customer satisfaction because customer happiness is our prime concern and we believe a happy customer is our best advertising.
Tropical Performance
We offer top quality oil changes and the supporting services in Oakland Park, Florida, at a price you can afford. Schedule a visit for your next oil change at our shop today. We're happy to get you back on the road with expert car services.