Do you need a Mechanic in Coconut Creek?
Finding a Coconut Creek mechanic is not so fun. With so many chop shops set up, it's hard to find an honest mechanic. But with our services, we have been a family run business for several years. We have helped countless families and businesses get their cars out of the shop and onto the road.
Our Services in Coconut Creek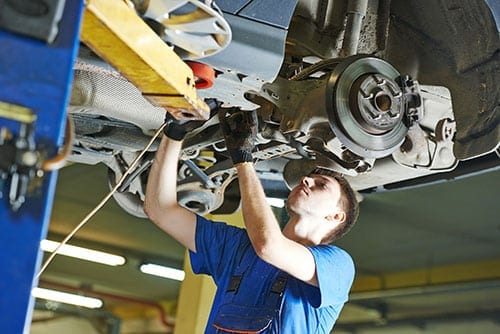 Oil Change – We all need an oil change from time to time, especially if you have an older car you will need it every 3000 miles; if the car is newer it can be as good as every 15,000 miles, but you will still on average need it annually. IF you want fast and inexpensive oil changes, give us a call.Learn More
Brakes and Tires – We can patch and fix any tire as well as install a set of brakes faster than anyone else in Coconut Creek.
Learn More
Vehicle Inspection – Additionally, whenever we do our oil changes, we give a complimentary vehicle inspection. We give a thorough rundown of the fluid levels and the parts of the engine.
Learn More
Engine Repair – Engine repair is a comprehensive service that covered everything from head gaskets to transmissions. If you have any questions about what we can and cannot do, be sure to call us before bringing the vehicle in if it is a known problem.
Learn More
Body Work – When it's raining, it's common for people to slip and bump into each other. Bodywork is an incredibly common service down here in South Florida. If you want some of the fastest bodywork in Coconut Creek, be sure to give us a call today.
Learn More
Tropical Performance

Tropical Performance is a full-service automotive repair and maintenance shop located in Coconut Creek, FL. We have been serving customers in the Broward County area for over 14 years, and our ASE certified technicians have over 26 years of experience. If you have any questions about our services, feel free to call us today!