Getting your brakes serviced regularly is essential for the safety of you, your vehicle, and all the other drivers on the road. Brake systems are complicated, and they wear down over time. This makes sense: after all, their job is to regularly stop a machine that weighs thousands of pounds.
If you're having problems with your vehicle's brakes — or it's simply time for an inspection — please don't hesitate to call a professional. Below, we'll list a few signs that you need to get your brakes maintenanced. As well, we'll let you know what brake maintenance schedule you should follow.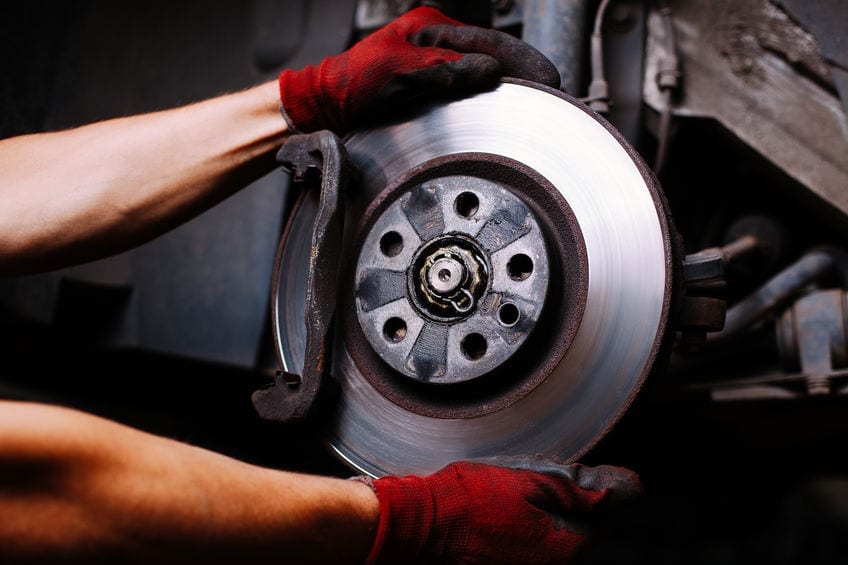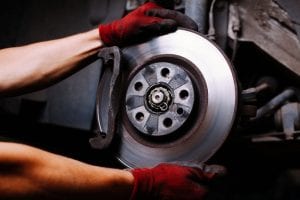 When Should I Bring My Vehicle in for a Brake Inspection?
There are a few signs that you need to bring your vehicle in to have your brakes maintenanced or replaced. Please note that this list isn't comprehensive:
You need to push the pedal farther and farther towards the floor in order to stop.

Your brake feels "spongy".

Your brakes are making strange noises.

Your steering wheel shakes when you brake.

The brake light on your dashboard is on.
Aside from these telltale signs, it's also important to bring your car in for general maintenance. This is important for your brakes, as well as the rest of your vehicle.
How Often Should I Get My Vehicle Serviced If My Brakes Are Working?
We can't tell you what the best maintenance schedule is for your vehicle, specifically: different vehicles have different needs. This is why you should consult the owner's manual. However, it may be helpful to know what the most common maintenance schedule looks like: an inspection that occurs once every 30,000 miles.
This schedule is often called a 30/60/90 schedule, because the manufacturer will recommend having different parts of your vehicle inspected at different 
Having Brake Problems in Hollywood?
At Tropical Performance, we've been helping Hollywood residents get their brakes replaced for years. Whatever problem you're looking at, you don't have to worry: we know how to fix it. Trust your vehicle to the auto experts by calling us today at (954) 866-7490.