Why an Oil Change is Important
An oil change is an essential factor of preventive maintenance of every vehicle; it helps the engine and other components to work accurately and give life to your car. A regular change of oil can reduce factors like friction, corrosion and wear and tear in the engine. Dirty oil can buildup varnish and carbon, which would be toxic to the engine; it dampens the shock and creates noise. The engine does not perform well if the oil becomes sludgy, less viscous, and dirty; it also affects the other components of the engine. Regular oil change reduces fuel consumption and improves the mileage of the car. Most of the automobile experts generally recommended that oil should be changed around every 3000 to 5000 miles.
Local Oil Change in Pembroke Park
Tropical Performance is a well-known auto repair shop that provides oil change services in Pembroke Park, Florida. Our well trained and experienced staff perform this job quickly and help you get back on the road. We are aware of the latest technology and importance of state of the art equipment and we continuously invest in these factors.
We are committed to providing a high-quality service to our customers at affordable prices every time they require our help. We also lubricate and take proper inspection of other parts of the vehicle for enhancing the overall efficiency of the car. Health and safety standards are also strictly followed to avoid any incidents in our shop and we inspect our work to ensure it doesn't happen on the road.
Providing quality oil change services in Pembroke Park is our top priority. Our workplace environment, friendly staff, and use of the latest and greatest technology make us stand out from the competition.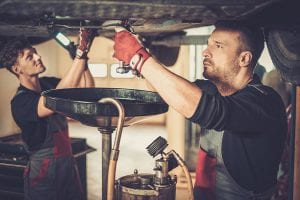 Tropical Performance
The engine performs efficiently and stays functional if the oil is changed regularly. If the engine oil change after a long time it can cause the heat in the working process and burnt away all the coolant which makes the engine hot. Skipping the oil change for a long time leads to affect the overall performance of the vehicle. For more information, please contact us today!
More Pembroke Park Services