Electrical Repair Services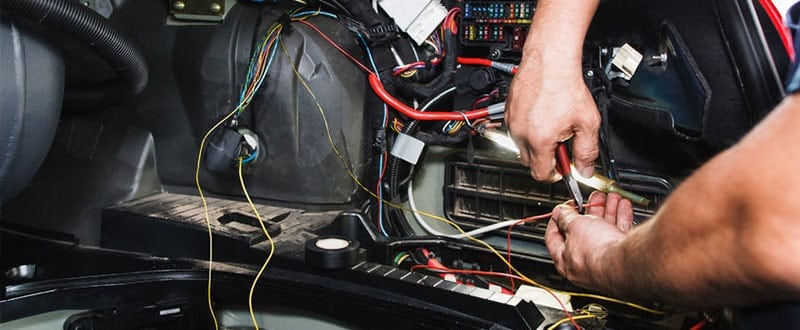 Our Electrical Repair Services include:
Repair Starters – First, if the car isn't starting, then there's an issue. If the starter stays on after the engine starts, problems still occur after starting the vehicle, and you hear a clicking sound, the starter may be malfunctioning.
Batteries – If left unchecked, often overnight, the battery can quickly be depleted and prevent the vehicle from starting when the owner has returned. The battery may need to be charged rather than immediately changed, depending on if the charging system is working correctly.
Alternators – Signs that the alternator isn't functioning correctly include the indicator light flashing, the engine cranking, the battery overheating, dimming lights, or abnormal noise originating from underneath the hood.
Shorts – With today's tools, few shortage issues can't be solved. We will find the exact spot where the electric current halts and resolve the problem from that point. We have seen it all, so bring your car on down.
Lights – Leaving your views on the inside or outside of your vehicle can drain all the power from your car battery. If it occurs over a long period, the bulbs could burn out and require a full replacement.
Power Windows – If the power windows in your vehicle are faulty, we will remove and replace the power window switch, inspect the motor, wiring, connectors, power source, and fuses, and overall correct operation of the windows.
Power Lock Door Systems – If all of the door locks aren't functioning, focus your attention on the fuse box. If only one is malfunctioning, it may be the only one that is inoperative. After many years of usage, it is bound to see the damage and eventually stop working correctly, especially without the right maintenance.
Whatever the issue with your electrical components, our team has encountered everything. With several years of experience in this industry, we are prepared to take care of your vehicle with confidence. If you have any more questions, please give us a call at (954) 866-7490.